Anyone now registering for the 2016 Challenge ride will be placed on a waiting list as the ride is full.   We do expect a few opening in the future and those on the waiting list will be notified when an opining occures. 
NEXT MEETING
We would like to remind you of the April 7, 2016 members meeting in Los Angeles.  All members that are in the LA area are encouraged to attend.
Meeting Date: October 22, 2015
Meeting Time: 1900 hours
Meeting Location: Los Angeles Police Protective League 1308 W. 8th Street Los Angeles, Ca. 90017
Police Unity Tour – Challenge Ride
The primary purpose of the Police Unity Tour is to raise awareness of the Police Officers who have died in the line of duty. The secondary purpose is to raise funds for the National Law Enforcement Officer's Memorial.
Read the Chapter 7 info packet 2016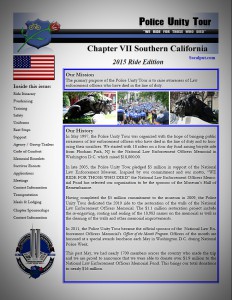 NLEOMF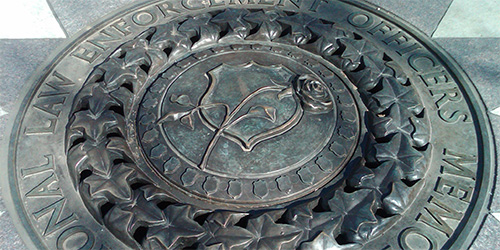 Learn About NLEOMF →