Law enforcement officers interested in riding must be law enforcement active or retired, reserve officer or law enforcement related and represent a law enforcement agency within the state of California.  In addition, various support positions are available for civilian personnel and law enforcement officers not able to ride in the event.
Registration is a two-stage process.  Please complete the initial Stage (1) signup below.  Once reviewed and approved by the Tour coordinator, you will receive an automated email requesting you complete Stage 2.  You are not a member until you have completed Stage 2.  Members not completing both stages may be placed on the waiting list.
All participants (riders and support) are required to do the following:
Complete a Police Unity Tour application and include a non-refundable $150 membership application fee;
Abide by fund due dates;
Raise a minimum of $1,900.00 in donations;
Attend mandatory chapter meetings; and
Be able to incur various other tour related expenses (i.e.; round-trip airfare, bicycle equipment, and Police Unity Tour jersey);
Abide by safety rules.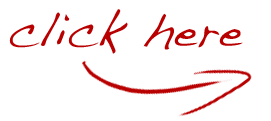 *Register to be a rider*
---
Frequently Asked Questions
Question: Who can participate as a Rider?
Answer: RIDERS must be sworn law enforcement officers, active or retired, reserve officers are welcomed. We also invite any immediate family members of law enforcement officers killed in the line of duty (survivors) to participate as a riders. All participants must be at least 18 years of age.
Question: Who can participate as a member of the support TEAM?
Answer: Our SUPPORT TEAM is open to active or retired law enforcement personnel, immediate family members of an active or retired law enforcement officer, Civilian employee of a law enforcement agency, survivors or any individuals sponsored by a past or current member in good standing. All participants must be at least 18 years of age.
Question: How much does it cost to participate?
Answer: Riders/Support are required to raise a minimum of $1900.00. and pay for required Tour uniforms. In addition, all members must pay a non-refundable $150.00 registration fee.
Question: Do I need to make hotel arrangements?
Answer: No, the Chapter makes your hotel reservations and your registration monies and membership fee cover the hotel expenses from May 8th through the morning (check out) of May 14, 2018.
Question: Do I need to make my own Air travel arrangements?
Answer: Yes, each member is responsible for making their own travel arrangements from the beginning of the Tour as well as for the return from Washington D.C. each member must be at the host City.
Question: How far is the route?
Answer: The whole ride is approximately 250 miles. The route is challenging but can be done if the member trains properly.  Please check our Facebook link for posted training rides.  Out of state members are encouraged to coordinate and post their rides as well.
Question: What is the pace?
Answer: We average 15 mph. The speed will vary based on conditions and terrain. You must train for this ride and be prepared to ride over 100 miles on day two.
Question: When does the membership / application process start?
Answer: We will begin accepting memberships / applications for the 2019 Police Unity Tour in late August 2018.
Question: If I sign-up for the one year membership, do I have to participate in the Police Unity Tour ride in May 2019?
Answer: No, you may opt to join as a member of socalput and receive weekly e-mail updates and participate in the weekly training rides and all socalput funcations.
Question: If I decide not to ride, can I give my membership to another person?
Answer:  No, the registration is non-refundable and non-transferable.