We have developing an online uniform store where our registered members can select and order all of our uniform items. To access the store registered members can go to your personal fundraising page and click on the link along the left side of the page.
The Police Unity Tour riding jerseys, jackets and vests are unisex and not the usual bike fit, the sizes (S,M,LG,XL,XXL) are large. For example those that usually wear a large will need to order a medium. Remember the RIDING Jerseys run large. For questions regarding uniforms please contact:
Kathlene Matthews 
Uniform Coordinator
Short Sleeved Jersey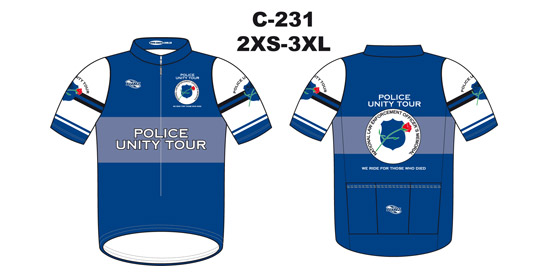 Long Sleeve Jersey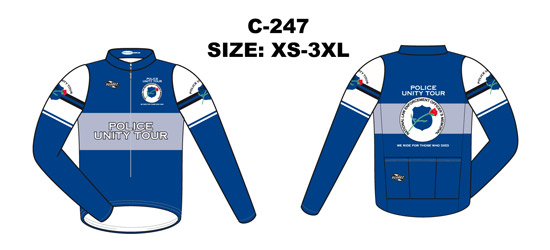 ---
Windbreaker Vest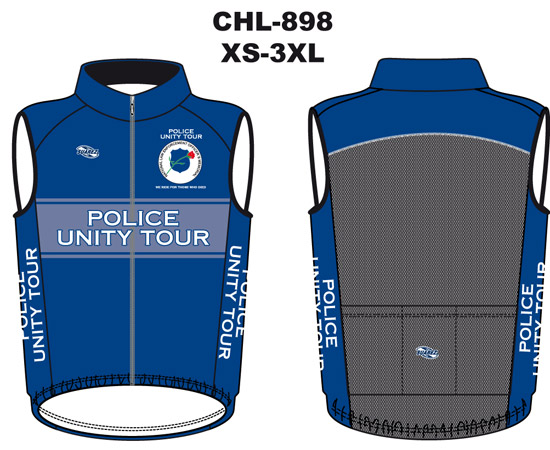 ---
Gloves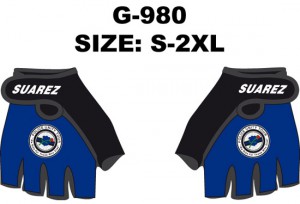 Mountain Bike Shorts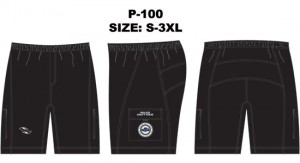 ---
Lycra Bike Shorts
Lycra Bib Shorts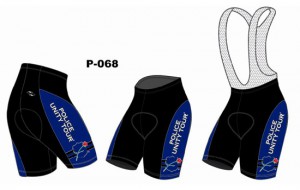 ---
Socks in Black or White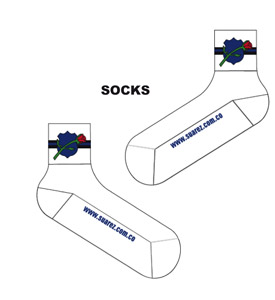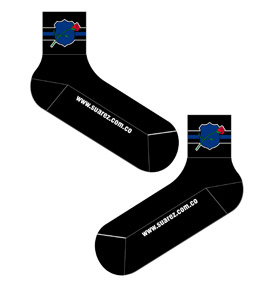 ---
Blue & White Street Jacket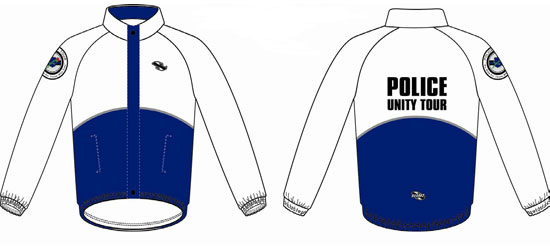 ---
---
All orders must be made through of Police Unity Tour, Southern California, Chapter 7.
There are no returns.
---